Follow The Social Trends With
Expert Social Media Service In Karachi
The world of social media changes so rapidly that it seems impossible for people to keep up with its fast pace. New trends and fresh styles appear in this flamboyant universe. One can only make a difference and use social media as a platform for self-promotion if they are familiar with all the details of social media marketing. This is where businesses need the assistance of an agency that is fully aware of social media marketing services and has great expertise in handling them without any worries.
Choosing Eximo Digital as social media management company can provide local businesses with several advantages. Some of these include:
Brand Awareness
Strong Relations with Customers
Lead Generation
Cost-Effective Marketing
Why People Consider Us As the
Best Social Media Management Company
The highly efficient team of Eximo Digital provides best social media marketing services. We are aware of all the details that are required to ensure successful social media campaigns across different platforms. At Eximo Digital our team manages an effective campaign using the following tactics:
Understanding of the Algorithm
Eximo Digital is an SEO agency in Karachi with the best professional SEO experts. Our team works hard on looking for the best keywords for a particular business. The keywords are of great significance in Search Engine Optimization. These are the words searched by the audience to look for a particular business.  Hence it involves a thorough analysis of the target audience.  We fulfill this task of keyword research with dedication and passion to provide satisfactory outcomes for businesses and start-ups.
Campaign Objective Analysis
Another factor that contributes to the successful SEO of a business is the evaluation of competitors' strategies. This analysis can help companies develop better plans for their rapid growth. Eximo Digital performs this evaluation with great enthusiasm, which makes Eximo Digital the best SEO Company in Karachi.
Developing Bidding Strategy
Strategy development is the most vital step in search engine optimization.  This determines the success of an SEO campaign. Eximo Digital, the well-known SEO Company in Karachi is aware of the fact that diverse businesses need separate strategies for their growth. Hence our team develops unique strategies for their expansion.
Efficient Budget Management
An integral part of efficient SEO techniques involves website optimization. Eximo Digital attracts traffic to a website by applying the best optimization techniques. These techniques never fail to perform the desired tasks.
Reporting the Success
SEO campaigns can fail to fulfill their purpose without monitoring and evaluation strategies. Eximo Digital, the highly trusted SEO agency in Karachi is mindful of this. Hence we keep on monitoring the efficiency of the optimization programs used, at regular intervals. This can also be useful in the improvement of keyword research for next time.
Searching For Availability Of
Best Social Media Marketing Services Near Me
Eximo Digital is the solution for all businesses looking for social media marketing facilities in Karachi. The search should be over now. Eximo Digital is here to serve its clients with passion and diligence to make their businesses grow by leaps and bounds. Check the portfolio and get teh best social media marketing packages that fulfills all the demands of your business.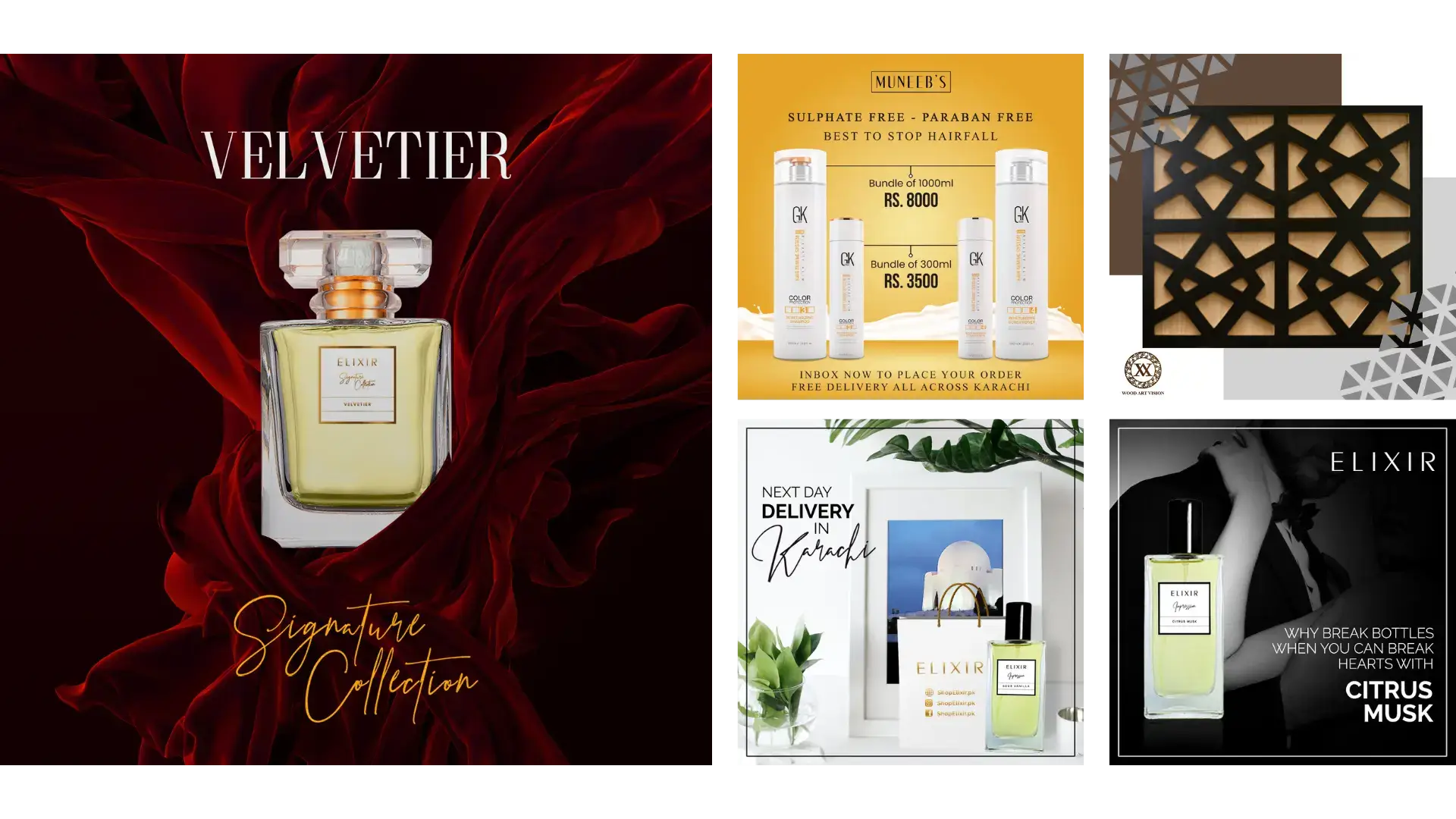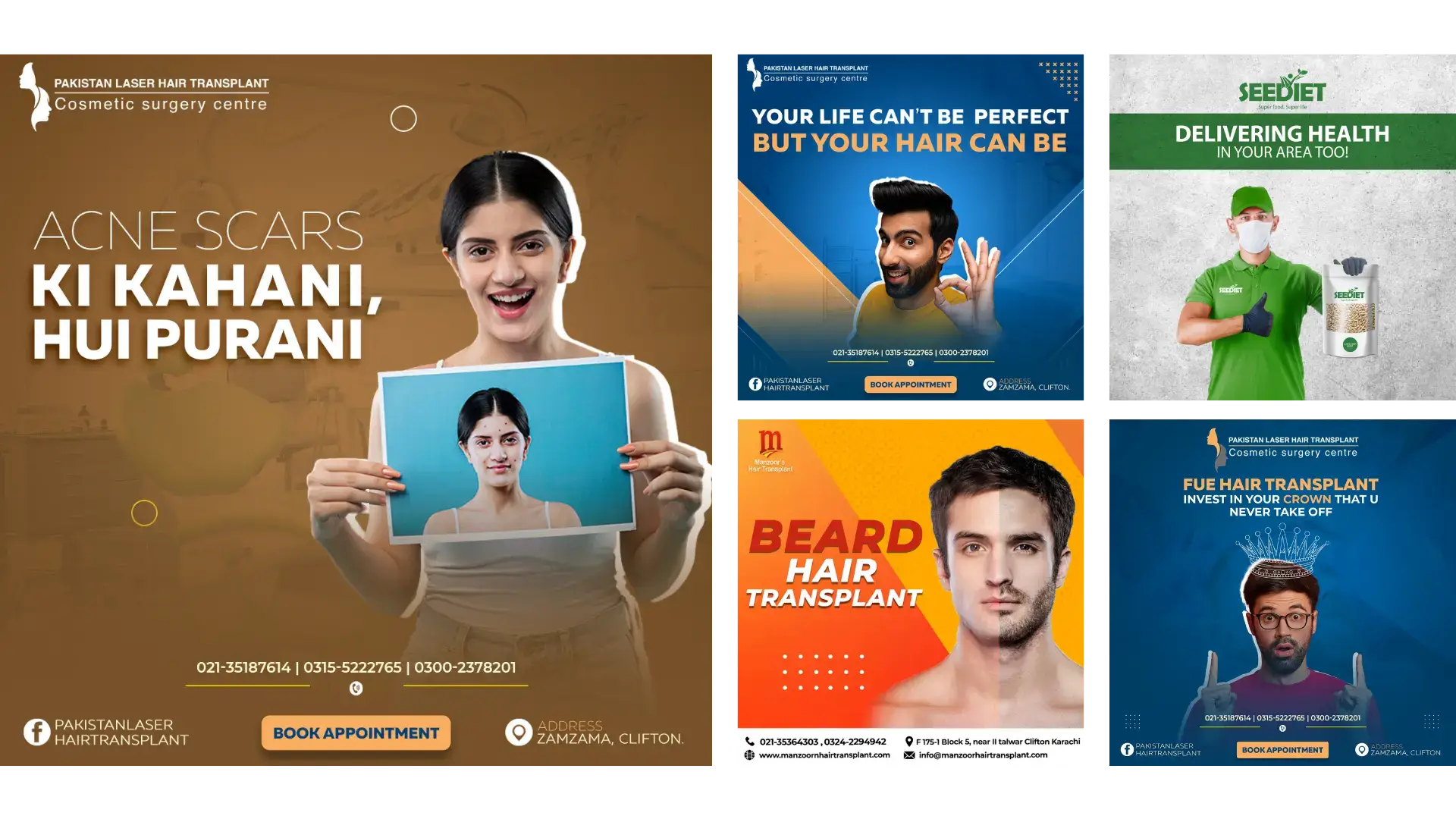 We Love To Hear What
They Say About Us
Incredible results! Thanks to their strategic SEO tactics, our website now ranks at the top. Social media magic at its finest! Our brand visibility has skyrocketed. Highly recommend!
Marketing Manager, Karachi
Eximo Digital transformed our online presence. Their SEO expertise boosted our search rankings, while their social media mastery took our engagement to new heights.
Clothing Brand Owner, Lahore
SEO brilliance and social media mastery – Eximo Digital delivers both flawlessly. Our brand's online growth is a testament to their expertise.
A digital dream team! Eximo Digital's SEO prowess propelled us to the top of search results, while their social media strategies sparked a buzz around our brand. Phenomenal results!
Managing Director, Los Angeles
SOCIAL MEDIA POST DESIGNS
ECOMMERCE WEBSITE DEVELOPMENT
SEARCH ENGINE OPTIMIZATION
ECOMMERCE WEBSITE DEVELOPMENT
SEARCH ENGINE OPTIMIZATION
HOW TO MAKE MY BUSINESS SUCCESSFUL?
SOCIAL MEDIA MARKETING AGENCY
Have A Project To Discuss?
Let's Have A Cup Of Tea Together